Resources
Check back often for plastic surgery resources including informative links to articles and videos.
---
ALCL and breast implants? The rare incidence of Anaplastic Large Cell Lymphoma
Source: Dr. Karen Horton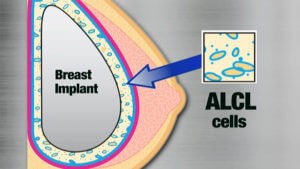 Recently, the media caught on to a story (that is not really new) about an extremely rare condition associated with breast implants known as breast implant-associated (BIA)-ALCL. If you have a breast augmentation or implant-based breast cancer reconstruction, please read the following blog to learn more.
---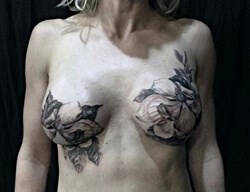 WHAT SCARS?: Allen's ink work has created a cult-like following among breast cancer survivors.

DAVID ALLEN | NEWSWEEK
FOR MOST of her life, Heather Lee didn't dwell on the appearance of her breasts. They were simply an occasionally functional part of her anatomy; they fed her four children as newborns and required occasional shopping for sartorial support. But after being diagnosed with breast cancer in March 2015 and undergoing a double mastectomy, the 40-year-old recently divorced mother feared she'd be left with breasts that resembled "overripe avocados."
READ MORE:
INK Wellness: Sometimes, the best way to recover from a mastectomy is to get a tattoo
---
The Liposuction Advantage
Liposuction slims and reshapes specific areas of the body by removing excess fat deposits and improving your body contours and proportion. Watch the video below:
---
Patient Education Video: Breast Reconstruction
---
Study shows CO2RE Intima improves vaginal health
with high patient satisfaction.

Read the article by Konika Patel Schallen, MD>

---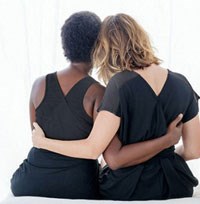 AnaOno Breast Reconstruction Bras, Mastectomy Bras

AnaOno is a lingerie and loungewear company with the mission to design specifically for those who've had breast reconstruction, breast surgery, mastectomy or are living with other conditions that cause pain or discomfort. Their collections of bras, panties and apparel are created and constructed to meet those specific needs that are often not met by traditional lingerie brands. Their collections are made for those with one breast, two breasts, no breasts or new breasts. With options for ladies with unilateral and bilateral mastectomies, with or without reconstruction. They offer RecoveryWear™ and loungewear with a drain management system, so from the moment you step out of surgery and enter treatment, you feel comfortable, feminine and beautiful. They also offer patented Radiation Wear specifically designed to avoid areas of the skin that often get burned or scarred and chafe during treatment.
We chose to post this information on our website because we appreciate the AnaOno mission. Our goal is to help our patients from surgery, through treatment and beyond into the rest of their lives. The AnaOno brand was founded by a young breast cancer survivor, Dana Donofree, at the height of her fashion design career. Her belief then and now is that no one should ever be alone in this.

Please take a moment to visit their website at: www.anaono.com
---
---
Business Affiliation